For those of you who are starting the year with renewed vigor and a resolution to grow your agency by 2x: it all boils down to having a top-heavy, qualified sales pipeline and building trust by delivering value that exceeds expectations in your pitches. Depending on what your conversion rates are, you may need to increase the number of prospects you reach out to, qualify them better, or some combination of the two. Listed below are our top seven tried-and-true techniques for scaling sales. By tapping into the right data and AI-tools, you can increase efficiency, fill your pipeline with best-fit prospects, and transform your reps into trusted advisors.
---
1. If the prospect needs a Toyota, pitch a Toyota—not a Ferrari
One size does not fit all. Your pitch should align with what the client needs or wants and (importantly) what they can afford. This requires some advanced due diligence. If you find that the beautifully-crafted reports you send to prospects—complete with an SEO, social, and ad analysis—are returning nothing more than the sound of crickets, the issue may not be that the business does not want your services. It could simply be a budget issue. Analyzing the employee headcount, revenue, locations, and business age may provide a much better indication of what to pitch.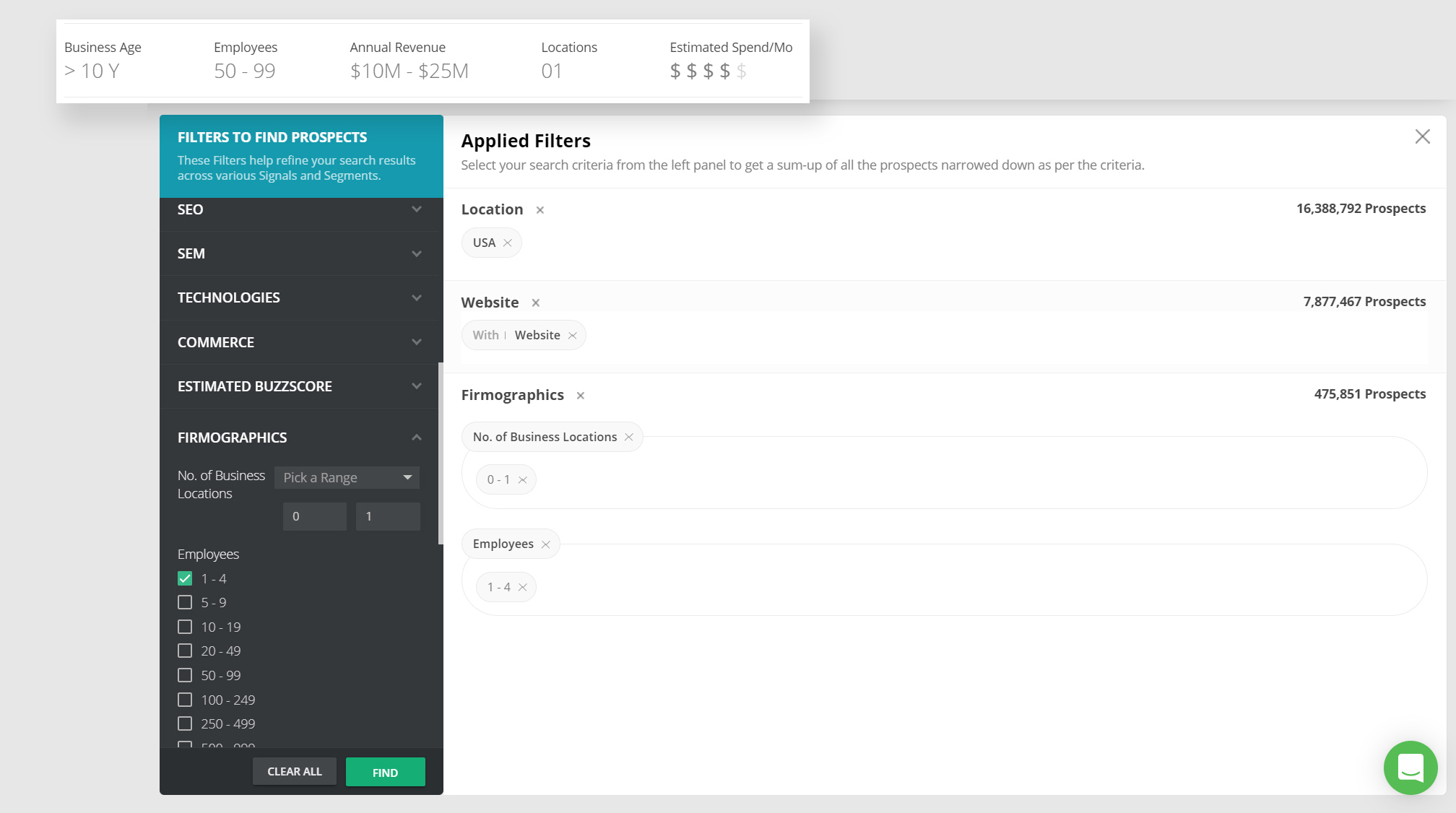 If you sell products to plumbers and you know that a business on your prospect list has only one location and 1 – 4 employees, you may decide to make it a lower priority. Also, when you make the call, you'll likely fare better by suggesting a lower priced package that can provide quick results, e.g. running ad campaigns or optimizing the GMB listing rather than SEO services, which would require a larger upfront investment and a longer wait to experience results.

---
2. Analyze the prospect's online maturity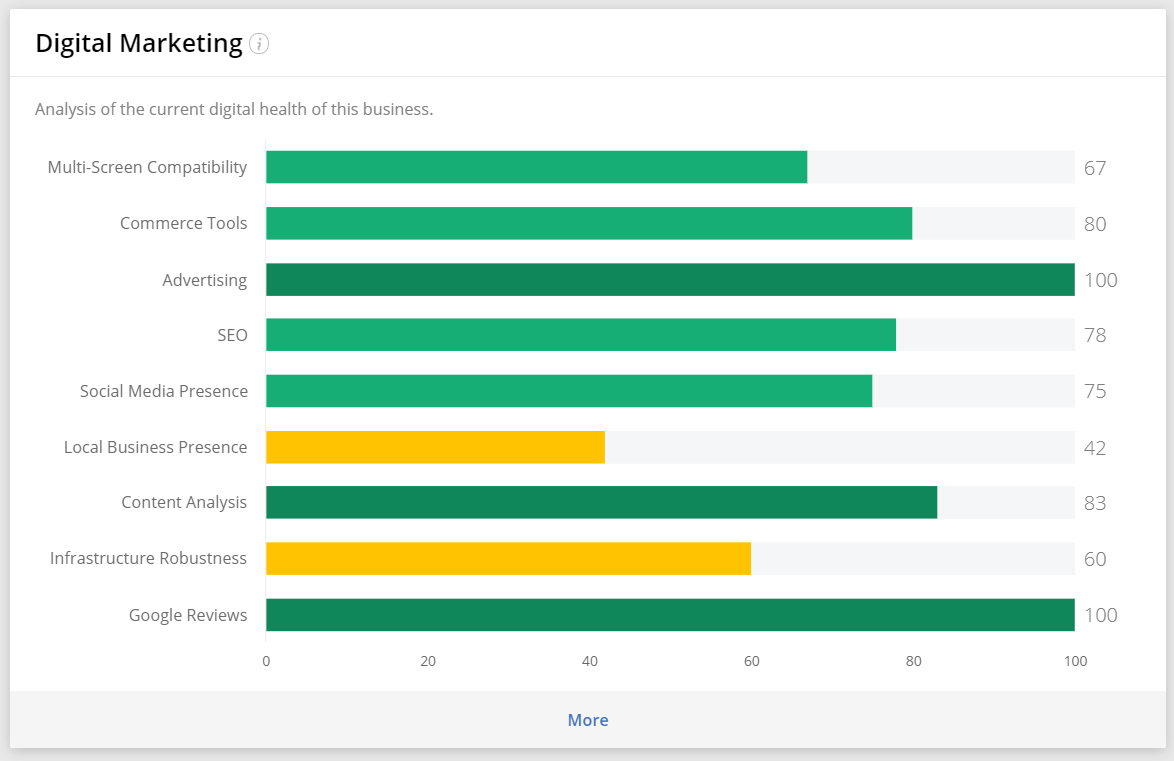 Having an understanding of the prospect's digital health will help you to ascertain what products or services to pitch. For example, if you know that a prospect is running an ad campaign but does not have a multi-screen compatible website, then pitching a responsive landing page is a no-brainer. These types of small wins allow you to get a foot in the door for future upsell opportunities.
---
3. Know if your prospects are digital marketing advocates
There's no need to preach to the choir. Prospects that are already investing in text, display or social ads do not need to be sold on the benefits of online marketing. Depending on your agency's bandwidth, you could pitch them a 30-day trial period to optimize their campaigns and reduce their cost-per-lead.

If they are already doing well on the ad front, then building a case for investing in your SEO service becomes much easier. Also note that if these businesses have been continuously running ads at a high cost, then it is very likely that the ads are generating a positive ROI and the businesses may have cash to spare for other online endeavors.
---
4. Reach out to the decision makers
You may have done your due diligence and studied your prospect inside out, but unless you are able to land your pitch in the correct inbox, all is futile. Many reps rely on a business email address (info@example.com) found on the website when reaching out to a prospect, so it's highly likely that the same generic, catch-all email address is being used by hundreds of other agencies. In this scenario, your well-crafted email is much more likely to be routed directly to the spam folder.
The art of finding the correct email addresses lies in combining press release sites, social networks, domain registrars, etc. (This process can be automated, of course.) Once you have the name, title, and email address to the best contact, you can personalizing your pitch and get your foot in the door.
---
5. Match your pitch to the prospect's technology
Let's say you have an agency that is great at building WordPress websites and also excels at e-commerce optimization. Aligning your services with prospects that are already using these technologies is key to closing the deal. There are many tools to help you identify the technologies that are operating within a website, however, there are very few (BuzzBoard being one) that allow this en masse. To scale your business, you need a large volume of qualified prospects.
---
6. Know your prospects and their competition
The fear of loss is infinitely more powerful than the promise of gain. Comparing a prospect's online endeavors to that of a competitor that is outperforming them can be a powerful motivator in getting a deal signed.
Use the competition as a case study in how customers are being acquired in a specific niche. The competitor analysis is a powerful tool that can completely turn the discussion from what the prospect does not have to what the competition has and how it's working for them.
---
7. Provide value (not just promises) and build trust with every pitch
All of the previous six techniques play a role in this one, which is a crucial part of your strategy to scale sales. Your prospects may be overwhelmed with competing offers for first ranking in Google searches, qualified leads for a few cents, and other shallow promises. Lip service is cheap, afterall. When you identify the decision maker, understand their business and competition, pitch the needed product/service that fits their budget, and send an audit report during the pitch or follow-up process, you'll add genuine value and convey the fact that you've put in real legwork. (This is key to building trust.) The audit report should provide high-level insights and get the prospect excited about working with your agency. A more detailed audit could be part of your monthly deliverable once the payment has been received.
If you're tracking email engagement, you'll get data on how the prospect interacts with the PDF or link to the audit report you sent. We also recommend auto-generating and white labelling all reports in order to get the best ROI.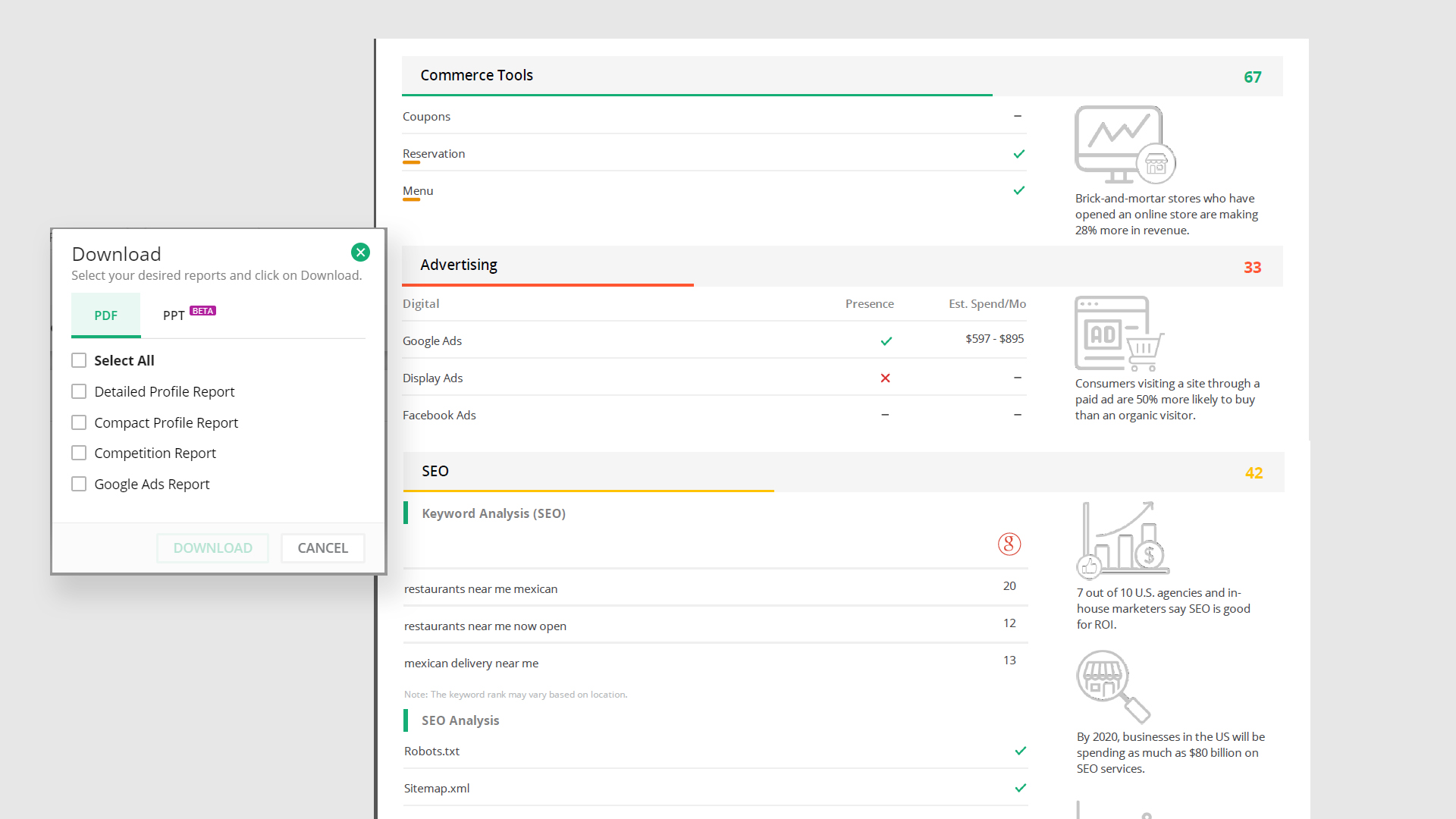 Which of the above techniques are you using? Share your learnings about what works and what mistakes to avoid in the comments.
And read how to leverage BuzzBoard for digital agency growth.