At BuzzBoard
SMBs are at the Core

of Everything we do
With our signals, scores, segments, and scientists—we help modern B2SMB go-to-market teams tell the stories that matter most to their customers.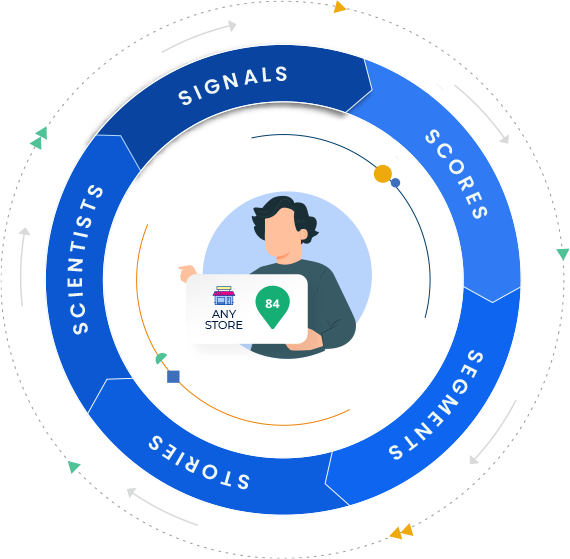 Our Account Intelligence Platform for B2SMB Solution Providers is centered around our approach to data with SMBs at the core. We help organizations improve their data quality with a constant stream of account intelligence focused on growth, behavior, and needs.
Use automated bots to capture and analyze the internal and external conditions and characteristics of millions of SMBs.
6,400 Signals for each account, from over 30 million SMBs worldwide that we refresh every 30 days.
Use AI to surface revenue driving actions and test each signal's predictive strength to build our algorithms.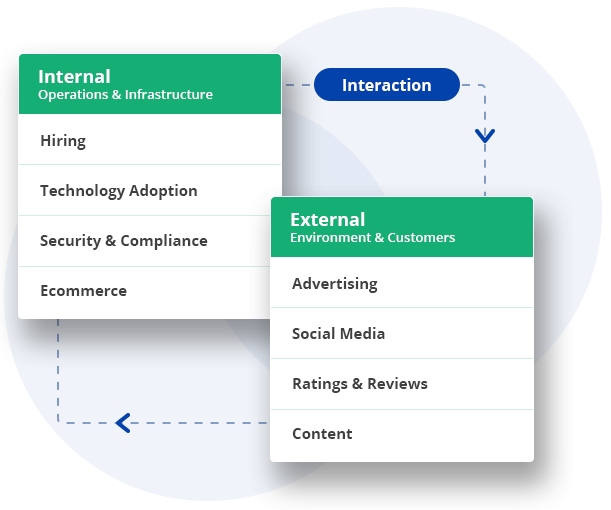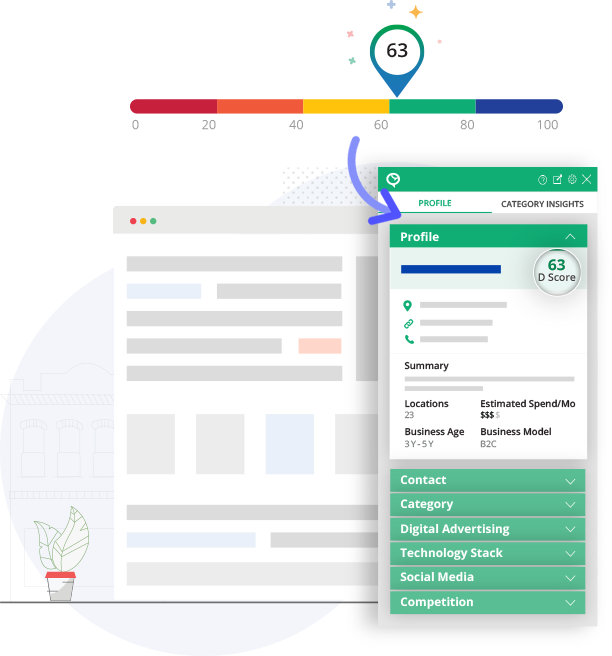 BuzzBoard supplies each account with a D Score, a number on a 1-100 scale that indicates the SMB's digital life stage progression and generated by BuzzBoard's proprietary data and algorithms.
D Score captures every dimension of an SMB's needs and life, as seen through a digital lens.
D Score draws on literally thousands of Signals for each SMB – typically focusing on the top 100+ — the most powerful ones.
Build micro-specific segments by using needs-based targeting.
Create multi-dimensional personas that meet your qualifications.
Target only those accounts with the digital maturity and have the technology infrastructure to support your product or services.
Match their digital deficiencies with your solutions.
Assess their spending power before making contact.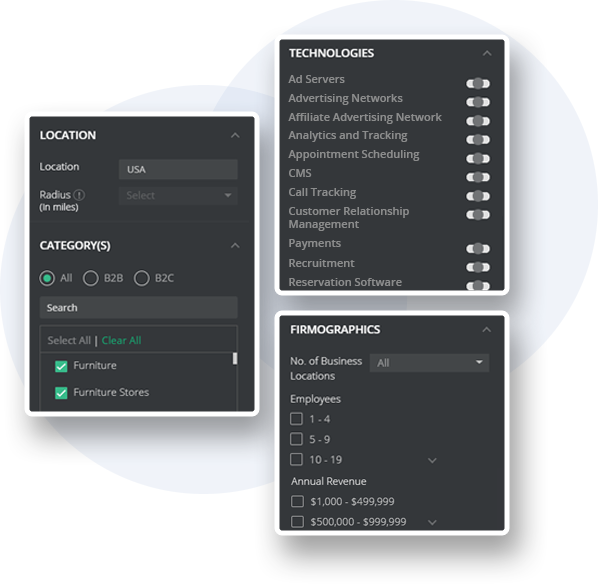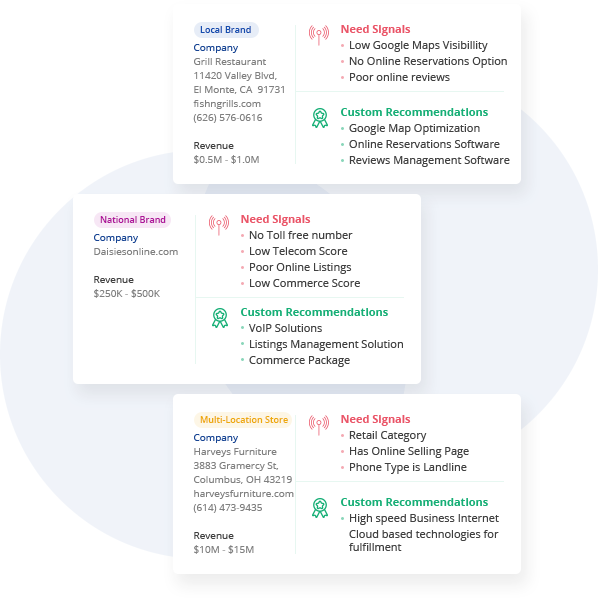 Easily propose products that are well suited to a given SMB based on defined criteria.
Create SMB-specific messaging based on each account's unique context and business needs.
Add insights about your buyer's competitors to propel conversations forward.
instantly surface recommendations on which products to sell, cross-sell or up-sell. Use the recommendations to drive meaningful conversations that resonate with your customer's needs.
A full team of data science experts available to you to help craft target segments that make the most out of the data.
Experts in signal science that help you identify the right signals and proxy signals among your prospects to give you competitive advantage.
Experts in the use of SMB data to personalize customer journeys.
We provide consultation along with the data – we can help you build custom machine models or service highly specific targets with corresponding rationale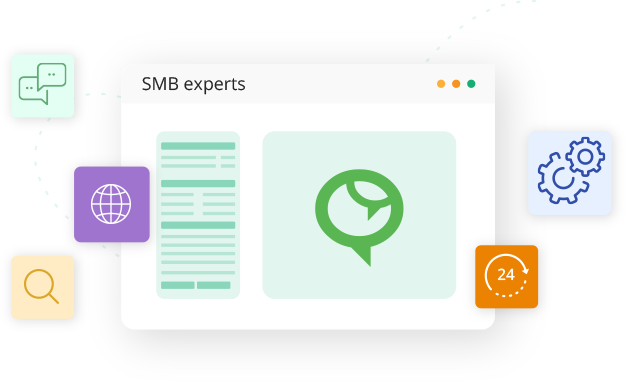 What does This Mean for Your Business?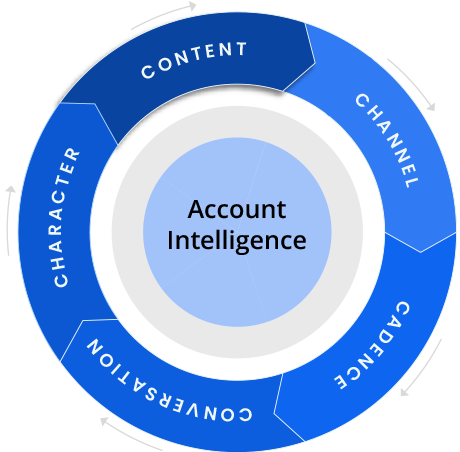 Content
Meet buyers with ready-to-share, personalized content packed with insights for each engagement.

Channel
Expand your reach across any channel with full integration into CRM or marketing automation systems.

Cadence
Build meaningful touches with personalized content along with follow-ups and thank you notes.

Conversation
Drive meaningful conversations using the AI-driven recommendations that resonate with your customer's needs.

Character
Find accounts with the right mix of digital maturity, needs, and spending power.
Whether you have 5 reps or 5,000 reps, BuzzBoard's Account Intelligence Platform is designed to scale with your needs.
Single Sign-on
Integrations
Built-in reporting & analytics
Role-based access and controls
Customizable algorithms
Well-defined SLA & support
Flexible deployment options
Team management capabilities
Secure platform
Exclusive focus on SMB intelligence
6,400 deep data signals and growing every day
20M+ businesses in the US alone; 30M+ globally
AI-sourced and human audited data
Data is secure
and not shared
Enrich millions
of records
Experience what all the Buzz is about.