D Sc

ore The Digital-Centric Advanced Scoring Metric to Segment and Prioritize Your SMB Database
D Score is a digital-centric metric for today's inherently digital SMBs. D Score goes beyond one-dimensional firmographics, and identifies constraints in SMB operations and infrastructure that are holding back performance.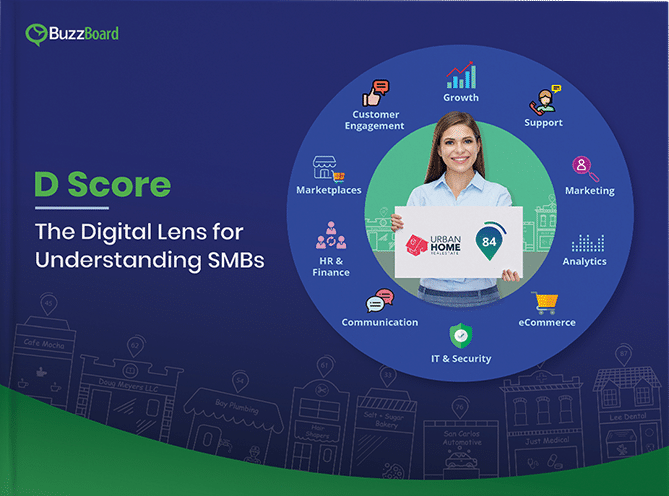 The inherently digital nature of the SMB means the classic firmographic metrics used to segment and prioritize SMB database are often very limiting. Whether you are an enterprise, a SaaS provider, or a marketing agency that services small businesses, identifying the lifecycle stage of the SMB's digital evolution as a parameter to lead scoring heightens value and success for your sales and marketing use cases.
In an effort to standardize this new way of segmenting today's inherently digital SMB market we have developed a digital-centric advanced scoring tool to allow for spot-on accuracy as you segment and prioritize every small business in your SMB database. We call this tool D Score: The Digital Lens For Understanding SMBs.
D Score is a universal metric applicable to all small businesses and business categories.
This D Score Whitepaper is a guide to how D Score is used, how it's generated, and why it was created.
Download your free copy today.
D Score: The Digital Lens for Understanding SMBs.