Power More Personalized Experiences with the Right Audience Insights
How many accounts are missing from your target list? Find out today.
The success of your sales and marketing efforts is dependent on the quality of your target account lists. Unlike other customer data and data enrichment vendors available today, BuzzBoard is the only one focused on SMB buyers. 
Unleash the full potential of your sales and marketing campaigns with a complete view into your total addressable market. 
Give us a sample list of your CRM data, and we'll analyze it against over 6,400+ digital signals specific to SMB buyers to uncover businesses that are most likely to buy your product or service, and are not on your list. 
What do you get with your pilot target market anaysis?
Data analysis on your ideal customer profile and total addressable market
Report with the priority segments to target  
Recommendations on how to improve your quality score and accuracy of your SMB data
Start Your B2SMB Target Market Analysis Now
Sign up today and get a sample of your CRM or marketing automation system records enriched with our incredible small business data that will enable you to:
Proactively coordinate sales and marketing activities around businesses with imminent need.
Build your ABM target list based on organizations that need your product or services, before they even engage with you.
Confidently deploy highly personalized outreach campaigns leveraging meaningful data on your prospects.
Grow your database with accounts that matter and reduce disqualifications and bad leads.
Why Get the BuzzBoard
Target Market Analysis Report?

Quickly and Precisely Identify SMB Prospects Most Likely to Buy from You
Identifying the highest quality prospects for your business is key to your marketing and sales success. Stop wasting time searching for and researching your target account list – we've got you covered.

Disqualify Accounts from the Start to Improve the Accuracy of Your Data
BuzzBoard will provide real-time account profiling of SMBs that matter most to your business so you can grow your database with accounts that matter and reduce disqualifications and bad leads.
The only Data Science Team & AI Focused On SMBs
Anyone who sells to SMBs should have deep knowledge of the prospect's digital footprint, their needs, attitudes, triggers, and ability to pay. These are reflected in the SMB's operations stack and in their external presence.
Three facts to know about BuzzBoard
We have over 20 years of experience in SMB data.
We provide access to the world's largest database of SMBs, with 20 million SMBs in the United States alone—and thousands of signals for each.
Our AI-based algorithms and robust recommendation engine are tuned specifically to SMB needs, triggers and behaviors.
Here's What Our Customers Say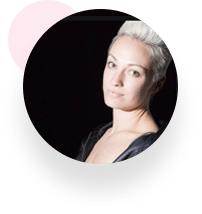 As an end user of the Buzzboard/Salesforce integration, I am thrilled to have this much information about my prospects at my fingertips without having to travel outside my CRM to get to it.

Ready to find out how many accounts are missing from your target list?