The State of CRM Data for SaaS Companies 2021
The Impact of Incomplete and Inaccurate Account Data in CRMs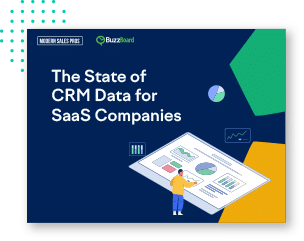 The key to marketing success now and into the future requires teams to develop strategic personalization, reach each segment with a meaningful omnichannel approach, and execute personalized account-based marketing (ABM) strategies effectively at scale.
To accomplish this, SaaS Demand Gen and Marketing teams need sophisticated approaches that require a strong data foundation.
However, organizations struggle to reach the desired level of personalization due to lack of confidence in their CRM data, as we found out from a survey we conducted in partnership with Modern Sales Pros, a community of over 20,000 revenue leaders.
Is it the lack of priority and awareness to blame? Or the sparse availability of detailed firmographic, technographic and digiographic data that enables personalization?
Read the report for a detailed rundown of our findings.
Don't miss out on some key recommendations on how to stay on track with keeping your CRM data relevant, accurate, and filled with accounts that matter to your business.
To unlock the promise of segmentation and personalization for your sales and marketing teams, start with account intelligence from BuzzBoard⁠—the largest database for B2SMB solution providers to launch hyper-personalized marketing campaigns at scale.
Talk to an SMB intelligence
specialist or start a free trial today