AI-Powered Sales Platform For Selling to Small and Local Business
Generate
Hyper-Personalized
Content that Sells
Become a more confident and more successful seller with generative AI-powered hyper-personalized prospecting and closing content across media types.
Prioritize target accounts based on next best-fit recommendations.
Launch hyper-personalized sales cadences in seconds.
Approach sales prospects with the confidence to close.
SMB-focused sales teams in leading media, marketing and tech companies use BuzzBoard
Accelerate B2SMB Sales and Elevate Conversations
Grow your sales to small, local and mid-sized businesses with the
AI-powered hyper-personalized sales content.
Build a Playlist of Your Next-Best Customers
Discover your best-fit prospects from among more than 30 million verified and researched small, local and mid-sized businesses. Our Machine Learning classification model and AI engine surfaces ready-to-buy accounts based on their business needs, and spending power for your solution.
Strategic Insights for Every Prospect
Automatically generate product recommendations for your prospects that match your offerings to their needs and pain points. Produce and share with your prospects compelling SWOT analysis reports that move the conversation towards closing.
Generate Hyper-Personalized Content That Sells
Overthrow the tyranny of templates and make every email, every text-message, every outreach effort bespoke, for every prospect. Pitch with precision your products and services that align with your prospects needs to maximize engagement.
20%
Growth in digital revenue with pain-point based engagement
"Digital adoption of SMB clients is the biggest opportunity of growth for Nexstar and BuzzBoard signals helped us directly tap into that opportunity by equipping us with more enriched and informed conversation touch points with our clientele."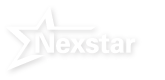 Kelly Hazel
Regional Digital Sales Director
83%
Reduction in research and analysis time per prospect
"BuzzBoard signals make it more accurate and seamless for us to present high impact metrics to our clients. Sales representatives saved 83% of analysis time per client after BuzzBoard's dashboard introduction."
Sylvie Dale
Sr. Manager, Talent Development
Here's What Our Customers Say
You can get so many insights in just a couple of minutes without having to spend a tremendous amount of time over-analyzing to have a meaningful conversation.

Kelly Hazel
Regional Digital Sales Director

Sophisticated customers require sophisticated metrics to communicate. And sophisticated metrics come forth from a well thought out tool. BuzzBoard is exactly that tool that helps our sales representatives filter out key metrics.

Sylvie Dale
Sr. Manager, Talent Development

BuzzBoard has become an essential part of our prospecting. It allows us to take a deeper dive into our potential clients and size them up to their competitors. I recommend it to any growing digital marketing agency!

Jay Miller
Marketing Strategist

BuzzBoard is great to use for my proposals. It shows your client that you have really done your work on their business. I will definitely use this. Thank you.

Analyn Kennedy
Senior Digital Strategist

I have long been an advocate of the benefits of incorporating Buzzboard into the daily lives of our commercial teams. The further developments have strengthened its value and has helped the sales people deliver quality pitches, gain appointments, close and increase the AOV.

Natalie Toulson
Regional Digital Director

BuzzBoard has helped our sales team to be more strategic with our prospecting efforts and to have deeper data driven conversations with new and existing clients.

Matt Bell
Director of Sales

BuzzBoard has empowered our sales team to initiate meaningful conversations with prospects, leading to increased conversion rates and stronger customer relationships.

Katerina White
Sales Enablement and Training Manager

Accurate context. Very detailed. Gives very great information to incorporate into an intelligent business conversation. Opportunities were completely on point. This mirrors what we were already planning on presenting to the client.

Kristina
Digital Sales Manager

Buzzboard has helped our sales team to be more strategic with our prospecting efforts and to have deeper data driven conversations with new and existing clients.

Christina Buro
Account Executive
You can get so many insights in just a couple of minutes without having to spend a tremendous amount of time over-analyzing to have a meaningful conversation.

Kelly Hazel
Regional Digital Sales Director

Sophisticated customers require sophisticated metrics to communicate. And sophisticated metrics come forth from a well thought out tool. BuzzBoard is exactly that tool that helps our sales representatives filter out key metrics.

Sylvie Dale
Sr. Manager, Talent Development

BuzzBoard has become an essential part of our prospecting. It allows us to take a deeper dive into our potential clients and size them up to their competitors. I recommend it to any growing digital marketing agency!

Jay Miller
Marketing Strategist

BuzzBoard is great to use for my proposals. It shows your client that you have really done your work on their business. I will definitely use this. Thank you.

Analyn Kennedy
Senior Digital Strategist

I have long been an advocate of the benefits of incorporating Buzzboard into the daily lives of our commercial teams. The further developments have strengthened its value and has helped the sales people deliver quality pitches, gain appointments, close and increase the AOV.

Natalie Toulson
Regional Digital Director

BuzzBoard has helped our sales team to be more strategic with our prospecting efforts and to have deeper data driven conversations with new and existing clients.

Matt Bell
Director of Sales

BuzzBoard has empowered our sales team to initiate meaningful conversations with prospects, leading to increased conversion rates and stronger customer relationships.

Katerina White
Sales Enablement and Training Manager

Accurate context. Very detailed. Gives very great information to incorporate into an intelligent business conversation. Opportunities were completely on point. This mirrors what we were already planning on presenting to the client.

Kristina
Digital Sales Manager

Buzzboard has helped our sales team to be more strategic with our prospecting efforts and to have deeper data driven conversations with new and existing clients.

Christina Buro
Account Executive
Start Multiplying Your B2SMB Sales
with BuzzBoard for Free
Free 14-day trial
No credit card required
Easy to set up