Being prepared with the right knowledge and the right questions to ask can entirely change the course of a sales conversation.  More often than not, sales reps underestimate the importance of knowing about a prospect's business before dialing that number or meeting the prospect for the first time.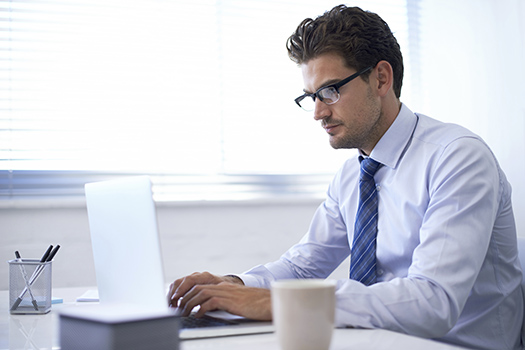 Sales reps are usually well versed with product knowledge and are trained extensively to pitch their products, but they're rarely tested on prospect research or market trends. No wonder 57% of B2B prospects and customers feel that their sales teams are not prepared for their first meeting. Arguably, sales reps deal with a lot of internal processes and have to keep track of the developments in their sales pipeline. However, that doesn't diminish the significance of learning and researching about their prospects and their businesses.
Here are 5 things that sales reps can do to be better prepared for their sales interactions:
Check CRM system:
The CRM system is a good place to start to review qualified prospect information and to gather details about previous interactions with the prospect. If the information in the CRM does not indicate anything substantial beyond basic company info, then it's time to start putting the right information in there.
Track market news and trends:
Targeting prospects from various industries and verticals necessitates keeping track of news and trends for each of those industries. This is not an easy task by any means and requires a lot of time and effort. But nonetheless, this has to be done since industry trends can have a significant impact on the prospect's business, its customers, and the prospect's need or ability to buy the products you're trying to sell.
Review prospect website:
Not all prospects might have a website, but for those who do, reviewing the website can give a deeper understanding of how the business operates. Reading blogs and articles on prospects' websites is a great way to know what they want to communicate to their target customers. Often a company's website can give you a glimpse into its brand, core competencies, organizational culture, etc. which if used effectively during a sales conversation, can indicate how much you know about the prospect's business.
Review prospect's social media pages:
Looking through a prospect's social media posts can reveal quite a bit about the business. Products and services that a company sells, problems or challenges that it faces, customers' reactions to promotions or special schemes, etc. are some of the things that one can learn by checking social media sites.
Plan and practice:
Assimilate all the above information and create a strategy for your sales call or meeting. Use the most relevant and crucial information to formulate your questions and the conversation on the whole. Prepare a couple of different scenarios on how a sales meeting could progress and frame questions for each scenario based on the prospect details that have been gathered in the previous steps.
Knowing how to intersperse prospect knowledge and research within a sales script or presentation could be the differentiating factor when it comes to sales preparedness.  Getting a 360-degree view of your prospect becomes so much more essential to understand how your product or solution can help them achieve their business goals. This, in essence, paves the way for more engaging sales conversations.