Power Your Revenue Engine

with Account Intelligence and Insights that Propel Sales Conversations Forward
Revenue teams trust BuzzBoard to identify the SMBs to prospect based on their ideal customers and deliver the insights to ignite needs-based conversations with them.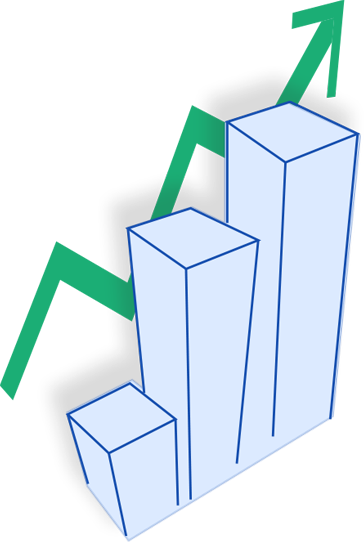 Fuel Your Pipeline with Qualified Accounts
Skip the qualification calls and start the conversation with buyers' needs.
Access to 20+ million SMBs in the US alone
Build an ideal customer profile using hundreds of data signals from each SMB in combination with our algorithms
Match your ideal customer profile with real prospects in the BuzzBoard database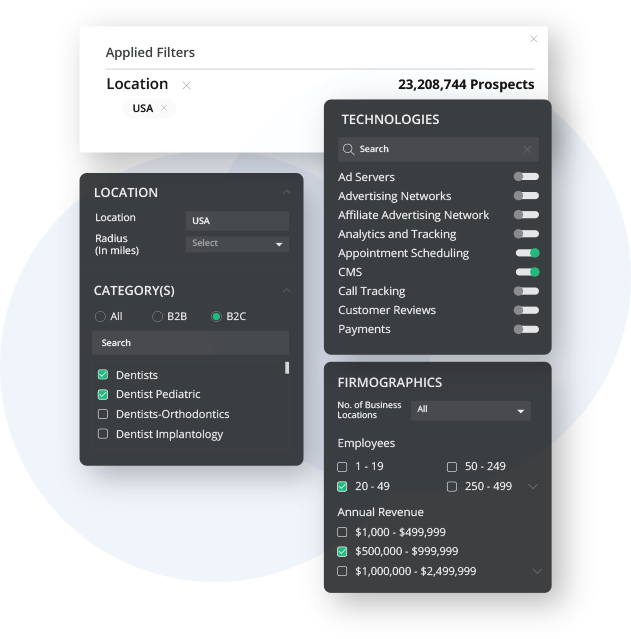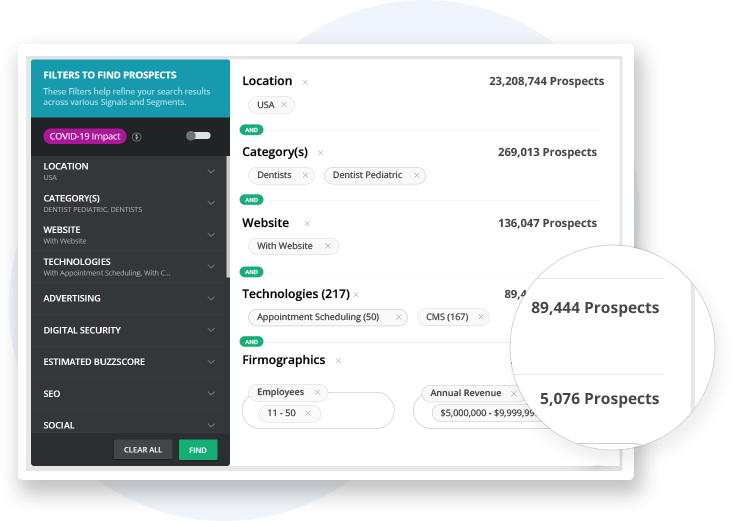 In minutes, sellers can build a list of qualified prospects with account intelligence on usage, spend, adoption, and competition, not just employee size or annual revenue.
BuzzBoard's Artificial Intelligence and Machine Learning technology segments and micro-classifies each business so you can arrive at list of target prospects with pinpoint accuracy.
Surface New or Expansion Opportunities
With BuzzBoard, you can easily upload your favorite list of customers to
Increase Conversions by Leveling-up the Conversation
Know precisely (and instantly) why you want to call a prospect without spending hours researching and prepping.
BuzzBoard will deliver all the up-to-date data you need in an easy-to-digest and shareable format—all with a single click.
Business insights
Competition
Category
Social
Communication
Security
HR
E-commerce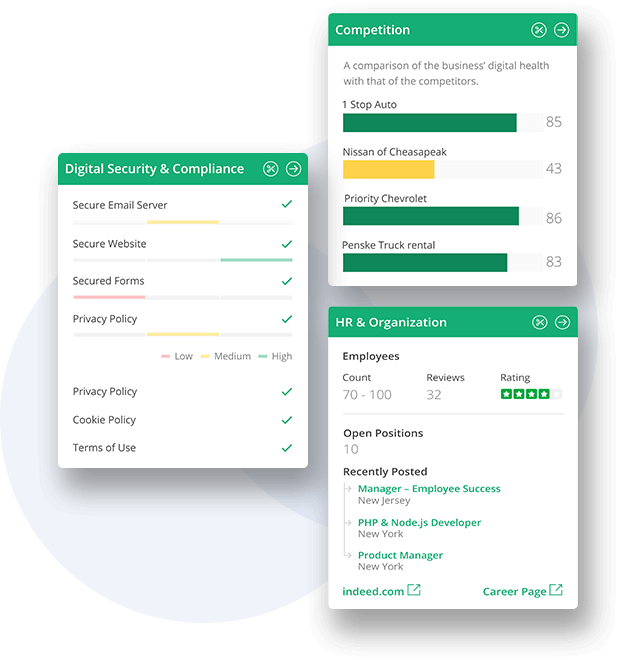 Prioritize Leads Based on the Highest Need, Not Just Score.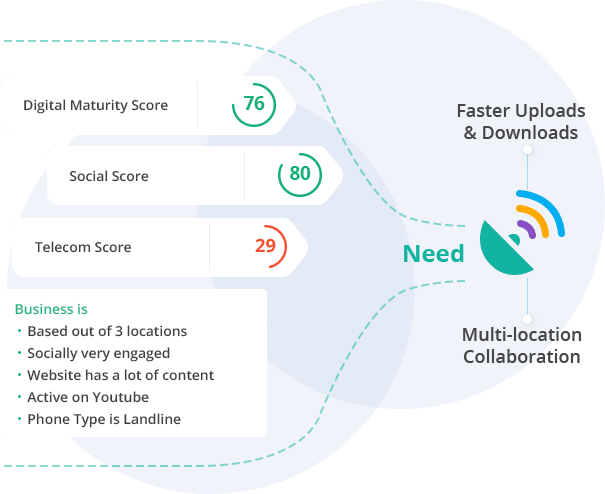 Prioritize Leads Based on the Highest Need, Not Just Score
BuzzBoard will analyze and prioritize accounts based on the match between the business need and your products or services.
With BuzzBoard Insights, sellers will know exactly who to call, and why.
Empower sellers to automatically generate:
Ready-to-share, personalized content for each engagement.
Google Slides that include relevant recommendations with a click of a button and share instantly.
Whether you have 5 reps or 5,000 reps, BuzzBoard Insights is designed to scale with your needs.
Single Sign-on
Integrations
Built-in reporting & analytics
Role-based access and controls
Customizable algorithms
Well-defined SLA & support
Flexible deployment options
Team management capabilities
Secure platform
Surface Insights Across all Your Favorite Apps
BuzzBoard Insights syncs with your favorite apps in real-time: Chrome browser, CRM, voice devices and desktop.
Exclusive focus on SMB intelligence
6,400 deep data signals and growing every day
20M+ businesses in the US alone; 30M+ globally
AI-sourced and human audited data
Data is secure
and not shared
Enrich millions
of records
Here's What Our Customers Say.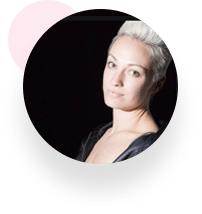 As an end user of the Buzzboard/Salesforce integration, I am thrilled to have this much information about my prospects at my fingertips without having to travel outside my CRM to get to it.

Use Insights to Transition from Salesperson to Trusted Advisor