Ready to
Boost Demand Generation

and Pipeline Acceleration Performance?
BuzzBoard provides AI-Powered, human verified account intelligence on more than 30 million SMBs. Use our solution to focus your account-based sales and marketing campaigns on the prospects with the highest revenue potential.
Experience the BuzzBoard difference for yourself. Request a free trial to access our proprietary signal stack and filtering capabilities that can help you identify accounts with human-verified contacts with the highest revenue potential today.
What is included
in the free trial?
7-day free trial of BuzzBoard Demand
Unlimited search and filtering
10 enriched profiles
Export into CSV for easy import into CRM or MA platforms
1 User
10 Enriched Profiles
Find New Leads
Build Segments
Filter with Unique Account Based Signals
Digital Maturity Score (D Score)
Business Information
Categories
Firmographic Information
Technology
Advertising
Digital Security
Online Presence
Social
Commerce
Infrastructure
Connect with Buyers and Influencers
Contact Availability
Contact Filter
Contact Concierge
Why BuzzBoard Demand for
Your Next ABM Campaign?
The Only Data Science Team & AI Focused on SMBs
Anyone who sells to SMBs should have deep knowledge of the prospect's digital footprint, their needs, attitudes, triggers, and ability to pay. These are reflected in the SMB's operations stack and in their external presence.
Three Facts to Know About BuzzBoard
We have over 20 years of experience in SMB data.
We provide access to the world's largest database of SMBs, with 20 million SMBs in the United States alone—and thousands of signals for each.
Our AI-based algorithms and robust recommendation engine are tuned specifically to SMB needs, triggers and behaviors.
Here's What Our Customers Say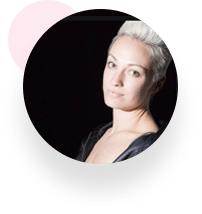 As an end user of the Buzzboard/Salesforce integration, I am thrilled to have this much information about my prospects at my fingertips without having to travel outside my CRM to get to it.

Ready to Build Your Best Prospects List?