Identify Best-fit Accounts

to Power Your Account Based Marketing Campaigns
Use 6,400+ signals on over 30 million SMBs to accurately determine your total available market, develop an ideal customer profile, and fuel your pipeline with the accounts that matter.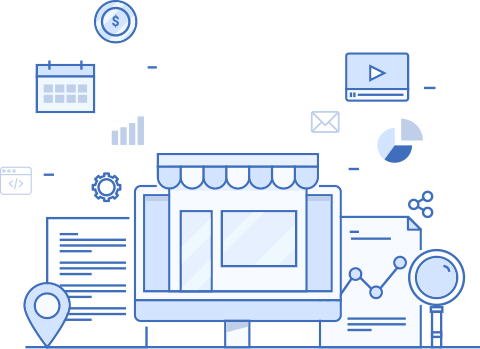 Your Ideal Customer is Waiting to Hear from You
Forget basic firmographic and technographic data. To launch marketing campaigns with high-value personalization, you need to know what technology your prospects are using, how much they are spending, how they compare to competitors, and more.
WIth BuzzBoard, you can determine the actual size of your market and uncover customer segments that remain untapped or missing from your database.
BuzzBoard powers account-based marketing efforts by helping demand generation teams identify, tier, and score target accounts based on the 6,400+ signals that matter to their business.
Create More Buzz with a High-Qualified Target Account List
Creating a list of qualified accounts is the most important step to any successful
account-based marketing campaign.
With BuzzBoard, you will be able to

Generate lists of best-fit SMBs that match your ideal customer profile.
Access data on over 30 million SMBs and filter by key purchase triggers (e.g. ad spend, technology usage, and revenue) to find SMBs that need your solutions.
Easily download or bulk import leads to your CRM of choice.

Enrich your CRM with new and up-to-date intelligence about your SMB customers
Identify customers that are a fit for cross-sell and upsell opportunities.
Identify at-risk customers and reach out before it's too late.
Define the
Signals

that create your Ideal Customer Profile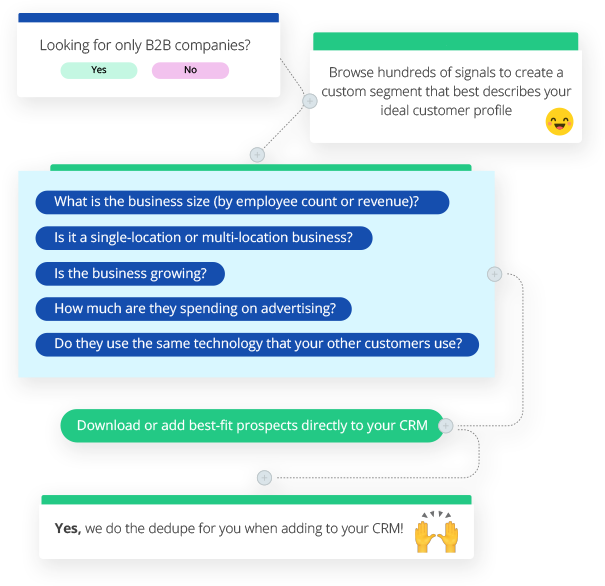 Define the
Signals

that create your Ideal Customer Profile
Enrich your customer data with thousands of data signals
Identify the true definition of your Ideal Customer Profile—with the right mix of digital maturity, business needs, and spending power—for each of your product or service.
Find and
Segment

Look-alikes
Access every SMB there is in your defined ICP
build segments to target based on business attributes that matter to you, for better campaign performance and ROI.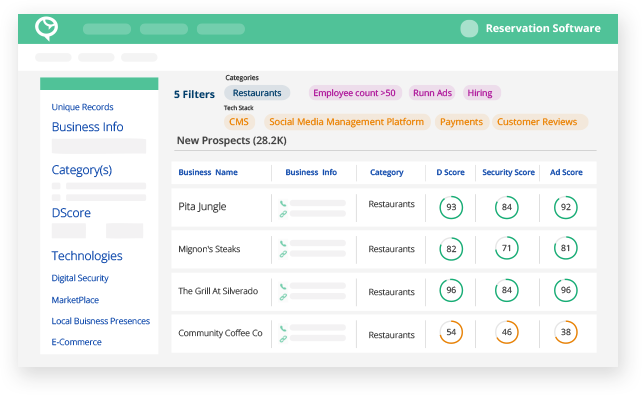 Score

and Prioritize for Revenue Opportunities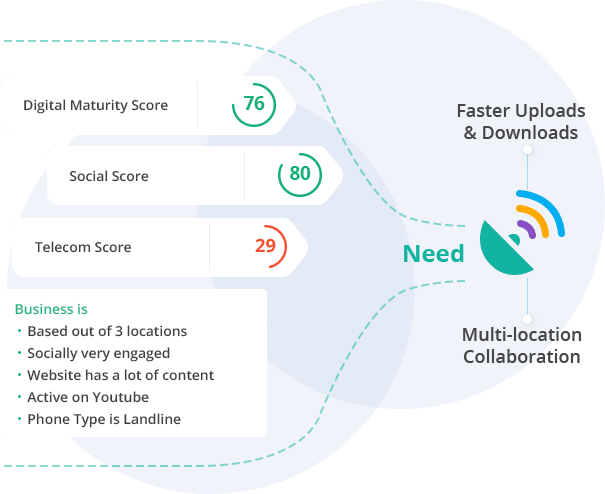 Score

and Prioritize for Revenue Opportunities
Your customers and prospects are more than just lead scores. BuzzBoard will analyze and prioritize leads based on the match between the prospect's needs and your products or services. You'll know exactly who to target, and why.
Actionable Insights to Guide the Right
Story
With BuzzBoard's customized, AI-driven reports about each account's tech stack, resources, hiring plans, market opportunities, and more marketing teams have the insights they need to identify the right solution to message at the right time.

Use it Across
all Platforms You
Know and Trust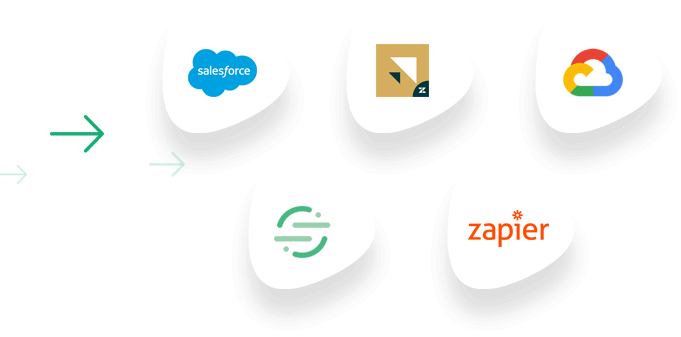 The definitive SMB database
World's largest and most configurable collection of SMB data, with 30+ million SMBs globally and 20+ million in the US.

Work with a dedicated data concierge (ICP specialist) who will map your products and ideal customer attributes to unique signals and help you build custom filters for your business.

Get the leads—and the information you want on them—delivered to the CRM of your choice, all in just a few clicks.
6,400+ signals on every SMB to help you customize your target prospects list based on key criteria, such as budget, technology, location, and more.
The Only Data Science Team & AI Focused On SMBs
Anyone who sells to SMBs should have deep knowledge of the prospect's digital footprint, their needs, attitudes, triggers, and ability to pay. These are reflected in the SMB's operations stack and in their external presence.
Three Facts to Know About BuzzBoard
We have over 20 years of experience in SMB data.
We provide access to the world's largest database of SMBs, with 20 million SMBs in the United States alone—and thousands of signals for each.
Our AI-based algorithms and robust recommendation engine are tuned specifically to SMB needs, triggers and behaviors.
Here's What Our Customers Say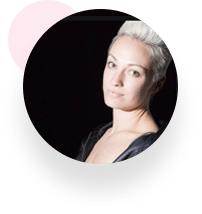 As an end user of the Buzzboard/Salesforce integration, I am thrilled to have this much information about my prospects at my fingertips without having to travel outside my CRM to get to it.

Ready to Identify your Total Addressable Market?